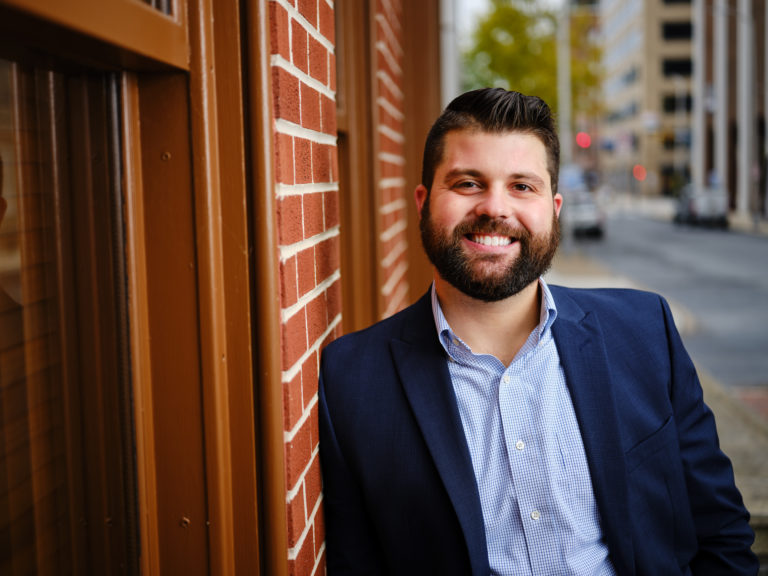 What's new with us?  Only Fall 2019's top new hire!  Attorney Zach DuGan has joined the Penwell Bowman + Curran team, adding to the corporate and securities law firm's transactional muscle.
Prior to Penwell Bowman + Curran, Zach honed his legal skills at two top regional law firms, where he focused primarily on corporate and securities law.  He has worked with businesses of all sizes and sophistication in areas including: entity formation, corporate governance, mergers and acquisitions, federal and state securities law compliance, capital raising, and commercial lending as counsel for lenders and borrowers.  Adding Zach to the team will allow Penwell Bowman + Curran to continue to offer its unique brand of high-quality, sophisticated transactional legal services in a flexible and accessible manner to its expanding client base.
"Our business and client base has exploded to the point that we needed to add another lawyer to our team—a forward thinker with an open mind, a desire to help us build a unique legal product and the high level of transactional law expertise our clients have come to expect.  We have known Zach professionally for several years now and have always viewed him has a potential great fit.  I can tell you that having Zach join the team has only confirmed that suspicion."  – Scott Penwell, Partner @ Penwell Bowman + Curran
You can get to know more about Zach, what makes him a fantastic lawyer and read about his tireless Philadelphia Eagles fanship by checking out his bio page.
Penwell Bowman + Curran was established in 2017 with the goal of being the go-to corporate and securities law firm for Central Pennsylvania and beyond.  Coupling the flexibility and accessibility of a small firm with the experience and sophistication found in larger law firms, Penwell Bowman + Curran represents business clients of all sizes in all phases of the corporate lifecycle, regularly providing legal services in the areas of business startup, corporate governance, capital raising, business operations, mergers & acquisitions, securities compliance, franchise law and business succession.  Additionally, the lawyers at Penwell Bowman + Curran offer unique expertise in a number of specific industries, including insurance, franchises, hedge funds and church extension funds.
More information about Penwell Bowman + Curran LLC can be found at their website, www.penwelllaw.com.