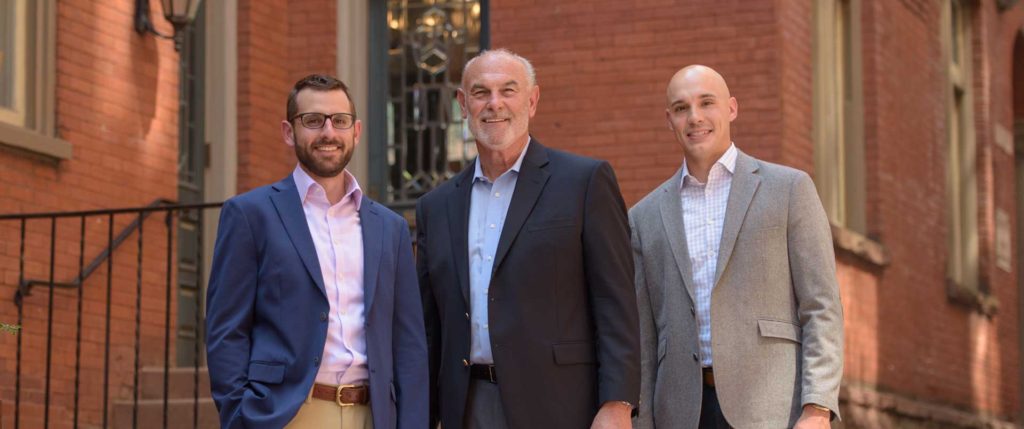 December 11, 2018 – The PB+C team was featured in a recent Central Penn Business Journal, Young Professionals article by Jen Vogelsong, titled "Blending veteran legal experience with millennial mentality at Harrisburg law firm."  The article looks at what it means for PB+C to offer clients "a unique combination of youth and experience" as well as some of what we have learned in building a start-up law firm.
Check out the full article on the Central Penn Business Journal's website by clicking here.
About PB+C
PB+C was established in 2017 with the goal of being the go-to startup, corporate and securities law firm for Central Pennsylvania and beyond. Coupling the flexibility and accessibility of a small firm with the experience and sophistication found in larger law firms, PB+C represents business clients of all sizes in all phases of the corporate lifecycle. PB+C regularly provides legal services in the areas of business startup, corporate governance, capital raising, business operations, mergers & acquisitions, and securities compliance. Additionally, the lawyers at PB+C offer unique expertise to clients in the insurance, franchise, financial institutions, hedge fund and church extension fund industries.