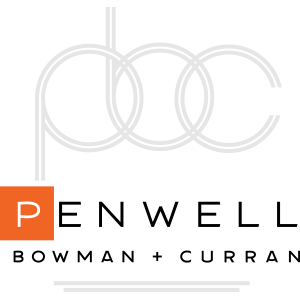 Camp Hill, PA – October 4, 2019 – Penwell Bowman + Curran advised APS Wealth Management ("APS"), a wealth management firm headquartered in Camp Hill, Pennsylvania, on its recent sale to Fulton Bank, N.A., a subsidiary of Fulton Financial Corporation (NASDAQ: FULT), based in Lancaster, Pennsylvania.  APS was established in 1994 and at the time of the sale to Fulton Bank had approximately $67 million in assets under management.
For more information about the transaction, click here to see the press release.
About Penwell Bowman + Curran
Penwell Bowman + Curran regularly advises professional services businesses through merger and acquisition transactions and was established in 2017 with the goal of being the go-to corporate and securities law firm for Central Pennsylvania and beyond.  Coupling the flexibility and accessibility of a small firm with the experience and sophistication found in larger law firms, PB+C represents business clients of all sizes in all phases of the corporate lifecycle, regularly providing legal services in the areas of business startup, corporate governance, capital raising, mergers & acquisitions, securities compliance and business operations.  Additionally, the lawyers at PB+C offer unique expertise to clients in the insurance, franchise, financial institutions, hedge fund and church extension fund industries.